People Products

Cellular Energy™, Vital HF™ and Rheumatoid Arthritis - My Experiences

"I was diagnosed with Rheumatoid Arthritis (RA) after a very nasty bout with pneumonia in November 2002. While I kept feeling worse, I was told my pneumonia was viral and I just "had to get over it". It was not viral but a bacterial pneumonia that was discovered after I was in the hospital and so bad the doctor's didn't know if I would make it. After intense antibiotic therapy (Cepricol™, Levoquin™, Zythromycin™) for 8 days by IV, I started to turn around. After discharge from the hospital, I continued on alternating IV antibiotic therapy for another 10 days. Follow up blood work reflected that my rheumatoid factor was over 1200. This started my odyssey of doctors for x-rays, doctors for lab work, doctors for joint examinations, prescriptions for pain medications, prednisone, Humira™, Plaquinal™, vitamins, minerals, sick leave from work, etc. I thought this was going to be an endless cycle and couldn't imagine this being the rest of my life. I did a little research and found others who, with RA, were coping the best that they could under some very difficult situations.

RA is an dysfunctional immune system that attacks the structures that it was designed to protect. My immune system sees me as the enemy and the drugs I was on were designed to suppress my immune system. Subsequently, I learned that I would be more susceptible to infections and it would be harder for me to over come infections. Coping with a chronic, painful degenerative disease is a bitter pill to swallow.

A friend of mine felt that Celluar Energy™ and Vital HF™ could help me. She said, "These products enhance your body's ability to increase oxygen levels and helps to protect you (Vital HF™) to fit off viral infections. This all happens on the cellular level. And if anybody needed help on the cellular level, it is you!"

It took a while for me to take her advice. After all, I was in pain 24/7. I ached and was stiff, and there were so many false promises of relief, I have to admit that I looked at her advice with suspicion. What do I have to lose? A few dollars? I spend hundreds in co-pays at the pharmacy every month what is a couple more?

Within 24 hours after my first dose of Cellular Energy™ and Vital HF™ I could feel the inflammation in my shoulders decreased. I wondered if it was this stuff? I stopped taking my 3 mg of predispose and decreased my Vicodine™ ES to one at bed time. Within a week I noticed an absence of pain in my hips and knees. I could do more around the house and didn't look at going to work with dread. I wasn't fearful that I would lose my job or be disabled and forced out of work. I actually looked forward to getting up in the morning instead of just getting up to take a pain pill and go back to bed so it will take effect. I dared to really feel good.

As I write this, March 1, 2006, I am into my second month on Cellular Energy™ and Vital HF™. I know these products are not a cure and I don't even understand the science behind why they work, I just know, in my case, I feel better, have decreased my dependency on medications and what pains I have I can deal with and not rely on heavy medications at this time. I don't know if Cellular Energy™ and Vital HF™ will work for everyone with RA, but I would recommend a try. They are not medicines but special blends of plant species, humic and fulvic acids that are no longer found in the soils and thereby in our foods. Maybe the lack of these are the reasons for some diseases or the body's inability to stay healthy? I don't know. I will continue to update this as I progress. Thank you for reading my experiences.* Katherine Van Gieson

6-22-06 Update: I am still taking Cellular Energy and Vital HF. I have had to go back on Humira™ but am not on prednisone or Plaquinal™. I am taking over the counter anti-inflammatory medications (Aleve™) once a day. The weather will always have an effect on me (rainy, hot or extremely cold days), but I am working and taking care of my home. I still feel much better than I did in January and before. I have not had a major flare up. Katherine Van Gieson.

*Statements regarding nutritional supplementation have not been evaluated by the Food and Drug Administration.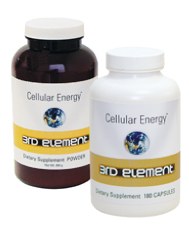 Cellular Energy™ comes in 454 gram bottles (powder) and capsules that are easy to swallow (60 caps to a bottle).

Single bottles, s.r. retail $127.50 Case s.r. $448.50 (4 bottles)

Single powder, s.r. $270.00 Case s.r. $952.50 (4 bottles)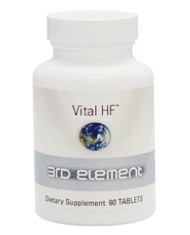 Vital HF™ Supplement 60 easy to swallow capsules per bottle

suggested retail single bottle $87.45

Suggested retail, case (6) $446.00



To call toll free: 1-888-266-0014 Ext. 8430

Be a part of the Michigan Microfeeds, LLC family of distributors. You don't have to sell a thing to anyone else. You can enjoy dealer pricing for your own personal use, no required volumes, no required sales. We can service your account and help you with ordering quality products at affordable prices. It is part of being a family.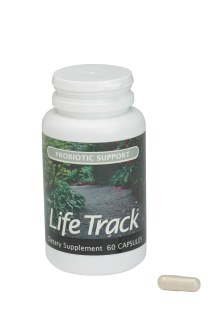 Life Track® Probiotic Support - We are what we digest!! Life Track® Probiotic Support taken on a daily basis ensures that the life giving beneficial bacteria that are necessary for food absorption are in the small and large intestine. The entire body received nutrition from the intestinal tract. This very special product replaces bacteria that is lost during illness, stress, etc.
Single bottle suggested retail $ 39.00
Case of bottles (12) suggested retail $398.00
Conklin cleaning products are high-performance, professional grade cleaners. They are great for home, business, hospital and industrial applications. Michigan Microfeeds, LLC is proud to recommend these products for our Fastrack® customers. We use them at the farm, in the kennel and in our home. Please feel confident using these cleaners. As always, we are available by phone or email to help you make the best and most economical choice for your needs. And now, we would like to introduce these products to you:
For the Laundry:

Waush® Ultra Fresh Laundry Detergent Use Waush® Ultra Fresh at the rate of 1 ounce (1 oz) per load of clothes. Delivers ultra whites and ultra brights with superior cleaning power. Waush® Ultra Fresh has a light, clean breeze scent locked into the wash cycle. ENVIRONMENTALLY FRIENDLY. Safe for septic tanks and drain fields. Performs in all temperatures. One gallon (128 oz) of this concentrated formula does up to 128 loads. Waush® is recommend for all standard top loading or high efficiency washers. Convenient pump accurately dispenses one ounce.
Waush® Heavy Duty
is also available.

Same suggested retail prices
All prices are suggested retail. Contact us for sales and special price information.
Single 64 oz $27.75 Case of 64 oz bottles (4 per case) $ 92.05
Single gallon $51.30 Case of gallons (4 per case) $170.90
Pump 64 oz $3.25 Pump gallon $ 3.25
Cozy® Ultra Fresh Fabric Softener

Provides wrinkle release allowing you to give your iron a rest and save time!! It also leaves clothes softer and smelling like a fresh clean breeze. Use one ounce (1`oz) per load and save money. Protects your clothes against color fading, keeping clothes looking new. Anti-static performance works well on synthetic fibers. Will not damage machines or septic systems. Convenient pump dispenses one ounce.
Single 64 oz $ 15.90 Case of 64 oz bottles (4 per case) $ 52.50
Pump 64 oz $ 3.25
pre Waush™ Laundry Prespotter Spray
REMOVES TOUGH STAINS WITHOUT BLEACH OR
PETROLEUM SOLVENTS Typical treatments use harsh solvents or bleach to treat stains. preWaush™ removes laundry stains with d-Limonene, a natural orange oil safe for all colorfast fabrics. Treat stains up to a week before washing.
Single prefilled 32 oz bottle, suggested retail: $ 18.05
32 oz, prefilled spray bottle 6/cs suggested retail: $ 97.35