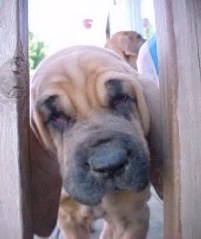 Fastrack? Yes, I am familiar with it. I've used it all my life!

Niman's Way Lady Ared

"Connie"


setting the standard of nanotechnology for cellular nutrition.

Isn't time you became a Conklin IBO or Commercial Purchaser so that you can enjoy Conklin products at wholesale prices?

No selling required, no amounts too small, no volumes required. Call Michigan Microbials,

1-888-266-0014 Ext 8430

Several programs are available for personal use, kennel, commercial or farm use. Please don't pass this opportunity up to be a part of this growing family. We will help you get the best cleaners, animal products, family care products and agronomics at the lowest prices. The call is FREE and so is the assistance. No obligation but a great opportunity. We would love to have YOU a part of our team!! Support services available FREE.

NEW


See
Lubes & Oils
page for gasoline conditioners, parasynthetic motor oils, transmission conditioners and fluids designed to increase gas mileage, increase lubrication and prolong the life of your vehicle. Conklin® products can help you get through these expensive motoring times.

Cellular Energy® and Vital HF® for natural supplements at the cell level. Please click on
OTHER PRODUCTS
for information. Please see our online ordering site for these products.




Fastrack® Canine Treats!!



Fastrack® Fortifier for Horses



Fastrack® Feline Microbial Supplement

Fastrack® Adult Cat , Fastrack® Senior Cat

Fastrack® Nonruminant Gel